Never start a business just to make 'money'. Start a business to make a 'difference'!

Marie Forlio
A true entrepreneur is a doer, not a dreamer. Today's business world has become ultra-competitive as every other person is dreaming to become a successful Entrepreneur. An entrepreneur is a person who plays a very important role in the economic development of a country. In the present world, the majority of people think of starting a venture of their own. They do not want to pursue a job and work under somebody. Instead, they want to be their own boss. Fortunately, modern times have blessed fresh entrepreneurs with a bundle of resources to tackle problems like never before. Entrepreneurship comes with a host of challenges. Though these are rewarding challenges, they are harsh nonetheless. Starting a business is an achievement for many young entrepreneurs, but maintaining one is a bigger challenge. Also, entrepreneurship gives us the following:
Financial independence
Being our own boss
Work flexibility
Accommodating a desired lifestyle
Enjoying freedom
Utilizing one's own skills and knowledge to the best
We can work according to our own comfort and plan accordingly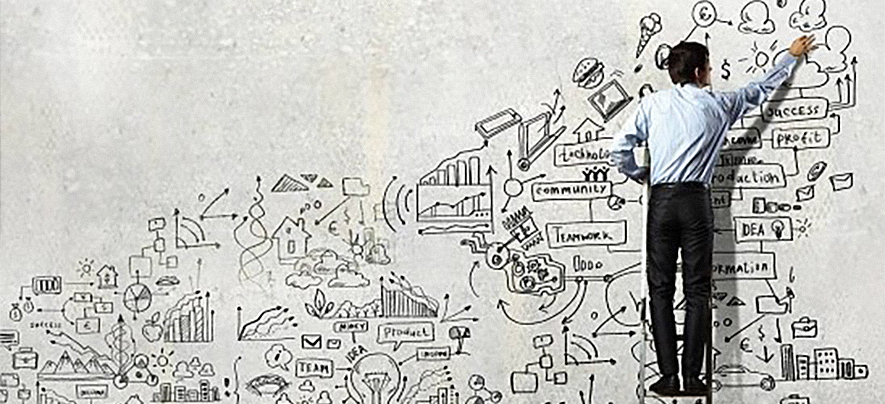 There are some common challenges that every business faces at some stage. A few of them are:
Finding like-minded people
Brand Building
Client Acquisition
Business Promotion
Developing a customer base, and so on.
Few Points To Remember
Small businesses should never depend on a single client.
Financial management frees up an entrepreneur to focus on other operating concerns.
Promoting the business socially at an initial stage is really essential.
Avoid a situation wherein the business could not sustain/continue in the absence.
Challenges Faced By New/Young Entrepreneurs
We should always remember that a big business starts from a small one. May it be love, life, or career, there are challenges at every other step. Instead of freaking out about the constraints, we should embrace them and they will guide us. For new and young entrepreneurs, there are some challenges that are a bit difficult to overcome. Let's take a look at the following difficulties faced by new entrepreneurs.
1. Quitting The Current Job/Career
If you plan to start and nurture a business and take it up the ladder, it becomes almost impossible to simultaneously manage another career. Some of us might think that they can manage both. It is okay to handle both at an initial stage; but in the long run, if you want a chance to grow significantly, you'll have to quit the full-time job. Though quitting a promising and steady job for something unpredictable is scary. But, it proves to be fruitful in the long run.
Also Read: Career Change at 35: Is It Too Late? – Multi Niche Blog (revampmind.com)
Rate of Unemployment During Lockdown (COVID-19) in India & Career Tips | RevampMind
2. Team Building
This is something that is tough if you've never managed a team before. It is really important to pick the right team for a startup. It might become stressful and difficult at times. Finding like-minded people who work hard for your startup just as you do is quite tough. Also, it is not enough to find candidates who qualify for certain roles; you also need to consider their culture fit, the cost to the business, their way of working, etc. Moreover, these considerations become harder when you are pressurized to fill the open positions in a short span of time.
3. Handling The Finances
Another challenge that the new entrepreneurs face is handling the finances. Fresh entrepreneurs do not have enough money to invest as there is always a risk of business failure. If we talk about getting some investors, the issue remains the same. No investor would want to put his money in a fresh business where there is less hope of earning profits. As a new entrepreneur, one has to start from scratch, which means there would be a need to start networking dedicatedly. Also, it is important to think about all possible funding options before settling down on one.
Recommended For You Top 4 Benefits of Investing at a Young Age – Best Money-Saving Tips (revampmind.com)
4. Being The Visionary
As a Founder of a startup, one needs to come up with new ideas all the time. When a competitor/rival emerges, one has to be ready with a responsive plan. This demands on-the-spot and out of the box creative thinking. Having a creative and optimistic mind is really essential. The less experience brings more pressure and it becomes difficult to find solutions to the problems and coming up with acceptable plans.
5. Decision Making
This is one of the most stressful challenges on this list. New entrepreneurs have to make hundreds of decisions a day. From big impacting decisions to the little hour-affecting ones, decision making can affect the business in positive and negative ways. Decision fatigue is a real phenomenon. Many new entrepreneurs would experience the same if they aren't prepared for a new level of stress. One correct decision takes you up the ladder, while one wrong decision can throw you down. The first few months are quite impactful and one needs to be extra cautious about the decisions that they make.
6. Finding The Right Clients
Good and potential clients are hard to find at an initial stage. Finding a potential client/customer is really essential to grow the business. Convincing a client to work with our startup is really hard as nobody trusts a new business so easily. Hence, it is essential to find "good clients or customers". A good client is loyal to the business and will forgive us if we make a mistake. Also, a potential client would try to do the right things that would benefit both the company and the client. Bad customers will always look for loopholes in the company's policy to exploit and criticize. They always try to exploit the company's goodwill and are responsible for bad debts. Good customers build the business and bad customers liquidate it.
7. Loneliness
Maybe it is hard to believe, but a new entrepreneur has to believe that he has to walk on this path all alone. It's a rarely mentioned problem of entrepreneurship but it is indeed a bitter truth. The only person you can trust is: Yourself. Being an entrepreneur is quite lonely. It's a singular position, so you won't have teammates to rely on completely. You'll be working round the clock at an initial stage. Days and nights would be the same and your only focus would be your company/business.
You May Like:
Characteristics Of A Mentally Strong Person – Multi Niche Blog (revampmind.com)
Controlling Negative Emotions – Importance & Effects | Revamp Mind
Build Emotional Strength – First Step Towards Mental Health – Multi Niche Blog (revampmind.com)
8. Dealing With The Unknowns
A pilot has to keep a watch for unpredictable bad weather, technical failures, or thunderstorms. Similarly, a good entrepreneur must always be prepared for all the ups and downs that come in the way. Such challenges can ruin the plan if not handled properly. Another challenge could be an unforeseen increase in business expenses while you are not able to earn a satisfactory amount. Unexpected challenges could be a few or all of the following:
Not being able to make a profit
Bad debts from customers
Lack of funds
Unpaid bills and taxes
Low quality of stock or inventory
An unexpected resignation of a staff member
Betrayal of an important pillar of the company/business
Conclusion
There are many other challenges that fresh entrepreneurs might face. But, it is important to stay focused and confident. All dreams can come true. All that is needed is the passion to pursue it. Everyone can see the risk, but only the right ones can see the reward behind it. Finding like-minded people and getting started is the key to get successful.
Challenges are gifts that force us to search for a new center of gravity. Don't fight them, just find a new way to stand!

Oprah Winfrey