Festivals in India denote the celebration of togetherness. They are a pillar towards building a better society, where positivity flourishes and the brotherhood prevails. Our Indian festival are celebrated with a lot of enthusiasm, zest, and high spirits. The celebration of Raksha Bandhan is done as a symbol of brother and sister love.
Rakhi Purnima (Rakshabandhan) is one of the most beautiful and auspicious festivals in India.
I would like to add that it is my personal favorite. But, this time Rakshabandhan could not be celebrated the way it used to be. The celebration of Raksha Bandhan during the pandemic was completely different this year. Various stories are associated with this festival that denotes its significance which I shared in my previous Rakshabandhan article.
According to Indian mythology, Rakshabandhan falls on a full moon day in the month of Shravana, i.e. August. All Hindus celebrate Raksha Bandhan cheerfully throughout the world. It fills the brothers and sisters with a lot of emotions. Raksha bandhan festival is celebrated in some parts of Nepal and Pakistan too. Rituals may vary from region to region but the aura and the grace remain the same. Farmers celebrate it as "Kajri Purnima". The day is devoted to Indradev (God of rain), and God Varuna (God of the sea).
Rakshabandhan During Pandemic
The Coronavirus pandemic has hit the world so hard that it has restricted us from meeting our loved ones. There were virtual Rakhi celebrations all over the country, but the zing was missing. "There is nothing much to do this year", my mind said, when I thought of Raksha Bandhan.
This indian festival fills me with excitement to another level and I start preparing for the same. Purchasing a lot of Rakhis, Ghewar, Gifts, applying Mehandi, etc. were some of the routine tasks before Rakshabandhan. I do not have a real brother but still am blessed with 7 elder brothers. 4 of them are cousins, and 3 are Rakhi Brothers (not a blood relation, but a relation that shares the heart).
I was eagerly waiting for the raksha bandhan festival this year. I was all prepared with so many Rakhis and was ready to send them via courier. All my brothers live in different parts of India (Punjab, Haryana, and Rajasthan). Hence, I wrote letters to send along with the Rakhis.
This is the time I wait for the whole year as I love writing my heart out in the letters. Shubham Bhaiya, the one I share the strongest bond with (I wrote an article about our bond) always waits for my Rakhi and the letter. He has a collection of all the Rakhis and letters I sent to him in all these years.
The Gifts
Along with the Rakhi & letter, I sent different gifts to my brothers. Laddoo Gopal (child idol of Lord Krishna– Amazon affiliate link), and personalized mugs with our pictures on them were some of the gifts I sent.
I sent Shubham Bhaiya a frame with our picture. He was so happy when he received it. "An amazing wooden frame with one of the best pictures of ours", he said joyfully. The gift denotes that we are incomplete without each other.
In return, he gifted me a package containing one cushion, a coffee mug, a card, and a keychain that said, "World's Best Sis". I was so overwhelmed with receiving the gift. This is indeed one of the best gifts I have ever received.
The Celebration
The celebration of raksha bandhan was not possible in 2020. We couldn't meet and celebrate the festival together but thanks to the ever-growing technology, we could see and talk to each other at the same time. Through video calling, I could see the entire rakhi- tieing ceremony.
Although I wasn't there I could feel the love and sense how with every passing year our bond was getting stronger. As most of my brothers are settled in different cities for years, long-distance Rakshabandhan is not new for me. So just like every year, this year also I wished my brothers on a video call.
Shubham Bhaiya
What do I write about him? I have already dedicated an article to him. He is the world's best brother and I cannot imagine a life without him. Bhaiya is 3 years elder than me and lives in Alwar, Rajasthan. He treats me like a princess, pampers me to another level, and fulfils all my wishes. I am so blessed to have him in my life. It is always the best feeling when we meet and sit together for hours.
One warm hug from him takes all my sadness away as I can feel a sense of protection when I am in my brother's arms. Someone rightly said, 'The safest place for a sister (Amazon affiliate link) is her brother's arms. If I start talking about him, I will fall short of words.
Ankur Gupta Bhaiya
Though he is Shubham Bhaiya's elder brother, I share such a beautiful bond with him. He is 7 years elder than me and he makes me feel like I am his real sister. He treats me like a kid and makes me laugh when I am angry at him. I have been sending him Rakhi for 2 years now but it feels like we've been together for a lifetime. He was able to create an eternal bond with me from the very first day.
Akshay Bhaiya
My paternal elder brother, Akshay Bhaiya is an IAS Officer by profession and recently shifted to Jaipur due to his work commitments. He is 10 years elder than me but I never felt this age gap. He is so humble and we often talk like friends. Also, he keeps on encouraging me to do better.
The whole paternal family used to gather at their place when he was in Delhi. We all used to meet up and celebrate this eternal festival together. Bhaiya's wrist always gets full of 12-13 Rakhis.
Sanjeev Bhaiya
Sanjeev Bhaiya (my maternal brother) is a Medical Representative and stays in Jalandhar (Punjab). He is 5 years elder than me and he treats his sisters lovably. Whenever we go on a trip, he is the one to take the initiative of taking care of everybody's needs and desires.
We never get to meet during Rakshabandhan but we always make sure that we see each other on a Video Call. We did the same this year too. We, maternal cousins, celebrated this festival joyfully including a 1-hour long conversation.
Pritpal Bhaiya
I call him PP Veer Ji. He is one of the sweetest people I have ever met. I wonder how one could be so humble and down to earth. He is an ex-colleague and although we are not related by blood, our frequencies match so well.
I sent him a Rakhi for the very first time this year. When he received it, he was so overwhelmed. He sent me a picture of his wrist when he tied the Rakhi. It is true that the blood relations are not always necessary, the relations of the heart matter.
Ankur Pradhan Bhaiya
Shubham Bhaiya's best friend and one of my dearest brothers, I call him Pradhan Bhaiya. He is the one who considers me the sweetest person. Though he lives in Alwar, we do not meet so often, but we enjoy ourselves a lot whenever we meet. He is a person with a very good sense of humor and he makes everyone laugh when he sits at a gathering.
Vivek Bhaiya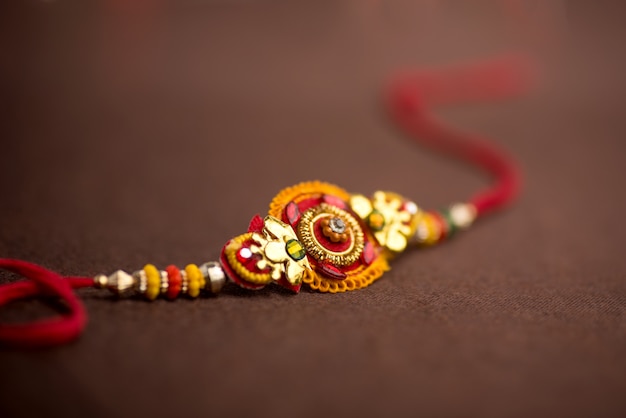 He is the eldest of all my brothers and there is a big age gap between us. Bhaiya is a paternal cousin and works with a renowned MNC. Though he is much elder than me, we share a different bond. I carry huge respect for him as I have for all other brothers. He always waits for a lovely letter along with the Rakhi and always praises & appreciates my letters.
Conclusion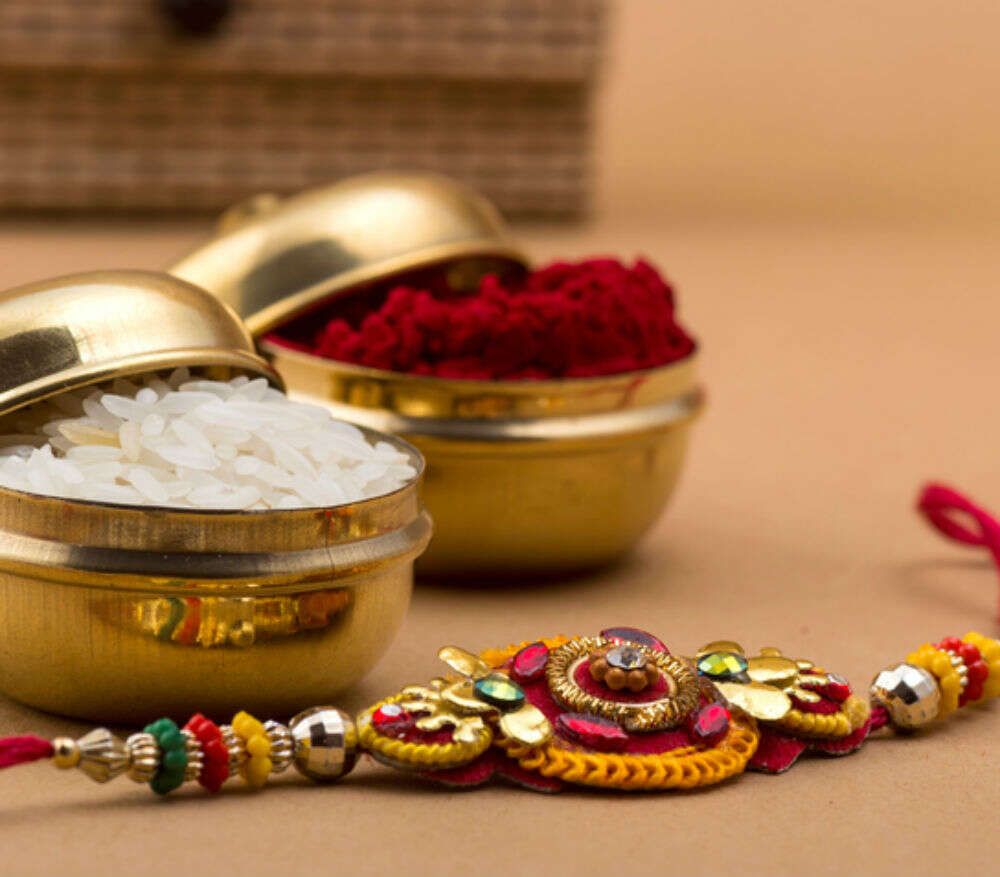 In the end, I would like to say, if you have a brother you truly are lucky. A bond between a brother and a sister is one that resides in a different zone. It indeed comprises a different level of attachment and love. And this is what I love about raksha bandhan. Getting to spend time and nurture our relationship further. I hope all of you had a great time during Rakshabandhan. Do share your experiences in the comment section below. Do let us know how did you enjoy the Celebration of Raksha Bandhan during the pandemic.
A Brother is a friend given by nature!