Introduction
Books are indeed the mystery of human creativity. There is an ocean and one can be lost completely in the goodness of it. They play an important role in our lives. May it be as a teacher, mentor, guide, or friend, books are an inseparable part of our lives. I can write a whole thesis when it comes to the importance of reading books. Books have a talent to share our pain and guide us to enter the future with confidence. From the day we started our education in schools, the educators began teaching us the basics of reading. From there, we all developed this interest/habit. We learn alphabets from A to Z and then finally, we started reading words and full sentences.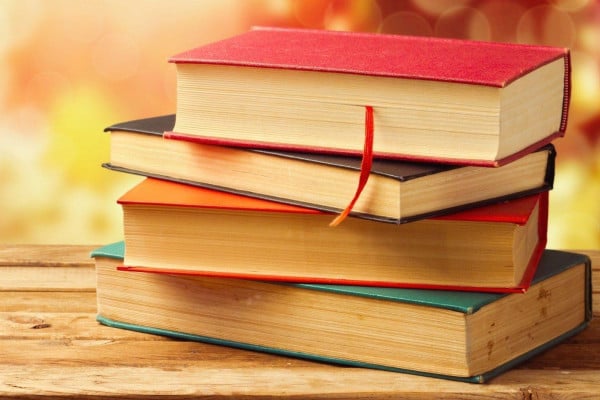 It's crucial that we understand why reading is important. There are many advantages of reading. Here, I am not just talking about books. The importance of reading should be imbibed in a child from the beginning. As they say, the reader becomes a leader.
If I ask you, when did you last read a book? Some of you would say, just a few days back, while some would say, 'it's been ages. Do you often go on a trip along with a book? If yes, you are just like me! Whenever I go on a trip, I always make sure that I carry a book with me. It gives me immense pleasure to sit and watch the sunset while reading a good novel.
Who Is My Favorite Author?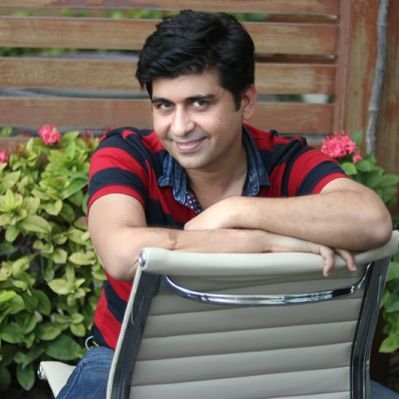 The respected Author, Mr Ajay Kumar Pandey is my favorite. I have never seen such a down-to-earth celebrity author. One who has gone through a lot but still stands strongly! He has inspired me to another level.
He wrote the National Bestseller, "You Are the Best Wife". A book that is indeed beautiful and of course, my favorite. A story that has touched millions of hearts including mine, this book is a must-read.
I can read that book again and again and never get tired of it. Every time I read it, I have goosebumps. After I finished reading it, I had tears in my eyes. Just after finishing it, I wrote an email and an Instagram message to him and waited for his reply. To my surprise and good luck, I received a revert from him. I must say he is one of the most humble authors alive. He keeps on inspiring me from time to time.
You Are The Best Wife: a book that all of my lovely readers should read!
Importance of Reading Books
One of the advantages of reading is that it enhances our analytical & critical thinking. A lot of information is processed by the brain while reading books. Let's say you are reading a book. While reading, your brain would constantly thrive to guess the future outcomes of the story that you are reading. This makes the brain stronger and more intelligent. Books also help us fight anxiety and balance our mental health. Let us now read about a few points that explain the importance of reading books.
They Keep The Brain Healthy
Books are man's best friends. You all must have heard this phrase multiple times in life. It is indeed true as a book is considered to be the most loyal friend of the brain. If someone asks me- why reading is important? I would say that a book is like a gym where the brain exercises & empowers itself. Reading stimulates the blood flow in the brain & further helps in keeping Dementia and Alzheimer's away. "A read per day keeps brain diseases away", sounds good, isn't it? Hence, the more we read, the more the brain stays healthy. It also helps in improving our vocabulary and memory substantially. We also tend to develop our analytical skills.
They Make Us Better Communicators
The importance of books cannot be diminished in a few words. Books are an ocean of language and knowledge. They improve our vocabulary & communications skills. We become better speakers and better communicators. If we read good books, we enhance our language skills and we tend to develop fluency. This allows us to express our ideas and thoughts better. Books indeed quench our thirst for more and more knowledge. We get to learn and understand things much more than we could ever think of. We learn new languages, new words, learn how to improve ourselves, etc. Good quality books are loaded with useful information that helps us in becoming smarter, more confident, sharper, skilled, and more open to new things.
Also Read: Why Should you Talk Less & Listen More?
They Make Us Sleep well
Why do we struggle to sleep? It is usually because of anxiety, the state of being upset or overexcited, being sad, etc. A disturbed sleeping pattern is due to a disturbed mind. Another point of the importance of reading books lies here. As I mentioned earlier, books refresh our mind and brain, thus it becomes good to read a book before sleeping. Have you ever tried reading a book before you go to sleep? Believe me, it does wonders! If you are struggling to fall asleep at night, devote a few minutes of your time to reading. The habit of reading books has also proved to be effective even in fighting insomnia. A nighttime book reading routine helps you sleep more. Just check that it is not an e-book. This is because it is advised to not use any digital gadgets before going to sleep (one of my articles gives you detail about it, read it here).
They Improve Our Memory
When we discuss why reading is important, I can think of one more point. When we read a book, we remember an assortment of the characters of that book. We tend to remember their backgrounds, events, ambitions, history, etc. That's a fair bit to remember, yet a lot to memorize. Our brain is marvelous and can remember things & events with ease. Also, every new & innovative memory we create forges new brain pathways & strengthens existing ones. Books help us memorize the story and other real-life things as well. Isn't it amazing?
They Make Us Feel Empowered
Reading gives us the skills & strength to make smart decisions. If you think that you have lost faith in yourself, start reading books. They will help you to a level you would not even have thought of. Hence, it feels you feel better and more self-reliant. It makes it easy for you to respond to important emails or any other messages. As your vocabulary increases, you feel more confident in your speech. Your capacity to write and read letters to and from important people also increases.
They Improve Our Concentration Power
Undoubtedly, reading actually helps improve concentration power. It trains our minds to focus/concentrate on different activities. We can indeed benefit from practicing our concentration skills by reading books. Reading takes us out of the 'multi-tasking' mindset. It actually allows us to focus on one single task that we are involved in, and be fully present in the same. This allows us to be progressive & successful in our lives, such as business or job. One who can focus on something for longer periods of time can be more efficient and effective.
They Give Us A Better Perspective
Another reason why reading is important is that it allows us to have a greater perspective towards life & the world. Reading can take us outside of our closed-off bubble and to a different world altogether, allowing us to see the other side of the world. It gives us a chance to live through others' lives without stepping out of our comfort zone. It transports our minds and we tend to imagine the events and places we've never been before or experienced before, and perhaps never even knew that they existed.
Final Thoughts On The Importance of Reading Books!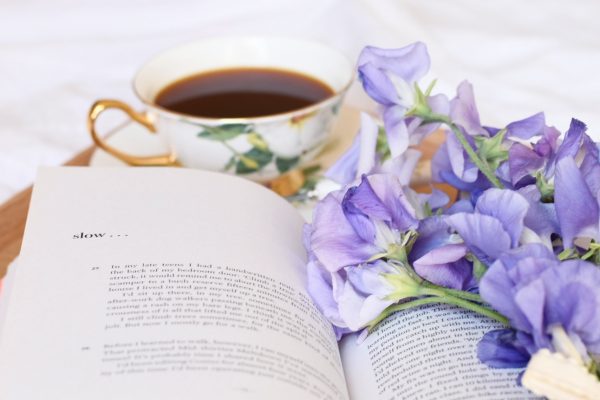 It would be good to say that reading can change our lives for the better. A book is indeed one of the most powerful things in the world. It offers us new & different opportunities to learn, grow, stay inspired throughout! The importance of reading books is more significant and the benefits are much more in number than the ones I have listed. If you struggle to start reading books, I would advise you to not give up and stick to it. As they say, 'A book is a dream that you hold in your hand!'. So, adjust reading somewhere in your daily timetable and see the magic. Even 10-15 minutes of reading before you go to bed can be a witness to a lot of plus points of the frequent reading.