Social media has become a platform that is easily accessible to anyone with web access. Social Media includes Twitter, Facebook, YouTube, Pinterest, LinkedIn, etc; while Social Media Marketing (SMM) refers to the use of social media websites and social networks to plug a company's products and services. The best Social Media Marketing Strategy can be used for marketing purposes and helps to increase online visibility for the business.
SMM enables the companies to get new customers, engage with existing customers, and promote their desired business culture, mission, or tone.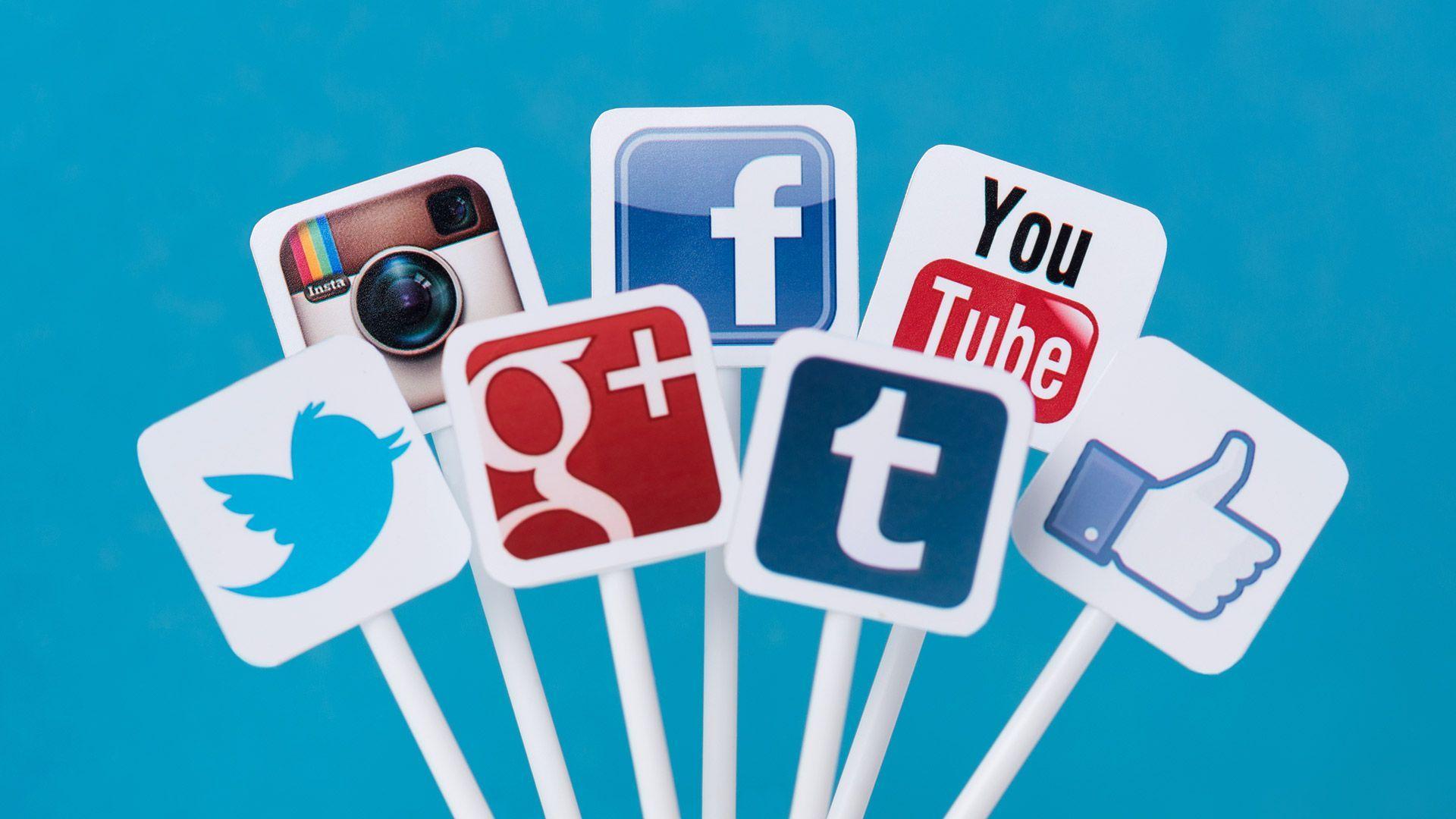 What is Social Media Marketing?
It utilizes social networking websites that allow individuals to socialize with each other and build relationships, and function as a marketing tool to share content, videos, and pictures for marketing purposes to assist a corporation to increase brand exposure and broaden customer reach.
If social media marketing for business is implemented appropriately, it can bring outstanding success to your overall goal. Social Media Marketing (SMM) is a huge field and it's possibly difficult to say each of its elements but, in practical language, it's anything (products, services, brands, campaigns, advertisement, contests) that's marketed or you can say promoted for the awareness, publicity, for lead generation to increase traffic or sales.
Why Social Media is Important?
Social media is simply not a platform but a home lately for tons of social media savvies. Be it just the users or business-oriented people, they need to understand the features and importance of social media and have to take honest control over it. A perfect Social Media Marketing Strategy has the power to make anyone a star overnight.
Virat Kohli and Anushka Sharma released only two wedding pictures on their profiles, and that totally took over the web like a storm. The fan pages and blogs looked for more images and overloaded social media with pictures of their wedding. Their fans also created a hashtag for the couple #Virushka which became popular nationally or maybe internationally. This is the power of marketing through social media.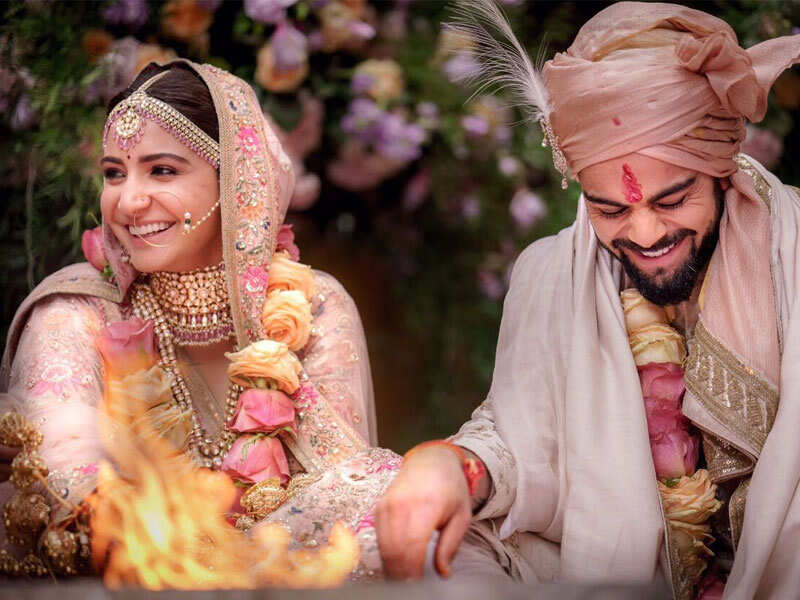 An individual, while sitting at home with the help of a mobile and laptop, can make his travel or food picture viral and reach thousands of people in a day. For instance, if you're having issues with an e-commerce website, you can tag them and write a complaint. Brands reply to those posts faster and reach their customers quickly for the sake of their goodwill.
By learning about social media optimization, social media campaign and why social media marketing is important, and how it can be used in a business, an individual can become an entrepreneur and reach many users and buyers out there and deliver the products. You can target your audience and therefore choosing the correct social media channels are essential. This is the facility of social media during this generation and it's for all good.
Using Social Media For Private Use
Social media's big draw is that it's a fast and straightforward thanks to connecting with friends and loved ones. For people living miles away from their families, it gives a feeling to desire they're a neighborhood of their life without an airplane ticket or long-distance phone calls. Probably the simplest social media platform for this purpose is Facebook.
The particular site combines pictures, videos, and more, being the optimal site for sharing your life with others on the social platform.
Using Social Media Marketing for Business

When it involves your business, it's important to get on as many social media sites as possible. These sites offer various options to share information and have different users on all. Results in, the more sites your business is on, the more eyes you will get as traffic (footfall) on it. As mentioned before, there are different benefits to different sites, and it's important that you simply are comfortable with all in terms of using social media for marketing.
ner, just organic reach on social media is not enough, an equal emphasis has to be given to social media advertising to get more leads and sales.
Facebook
Facebook allows users to urge to understand your business more intimately. You'll communicate through status updates, photos, messages, and more. The key to be successful with Facebook is only interaction. If patrons post an issue on your page, respond!
The more you respond and interact with the people who "Like" your page, the more they're going to mention your business to others and share your page, getting you more "Likes." In fact, interaction isn't the sole thing that will get you noticed.
You've got to inform your followers what's happening together with your business: update them with statuses, photos, links, and more. If you provide useful information to your followers, it'll make them want to interact with you more. To start social media marketing, it'd be overwhelming initially to start a Facebook page.
Twitter
You must consider Twitter as part of your Social Media Marketing Strategy. With Twitter, you can share news and updates about your business quickly. Like Facebook, it's important for you to interact with your followers. It also gives you an opportunity to seek like-minded people through hashtags. For example, if you're tweeting something about FedEx, then you can use #Fedx and your tweets would reflect in searches with 'Fedx'. Using hashtags not only helps people discover you but also assists you to discover people that are talking about an equivalent topic.
Twitter has 465 million users and it also can be overwhelming when deciding which accounts to follow for your page. Of course, you would like to seek out accounts that relate to your business and provides you with news and updates that fit together with your interests.
YouTube
Creating videos may sound intimidating. But it's actually quite painless to work out the way to use YouTube to plug in your business.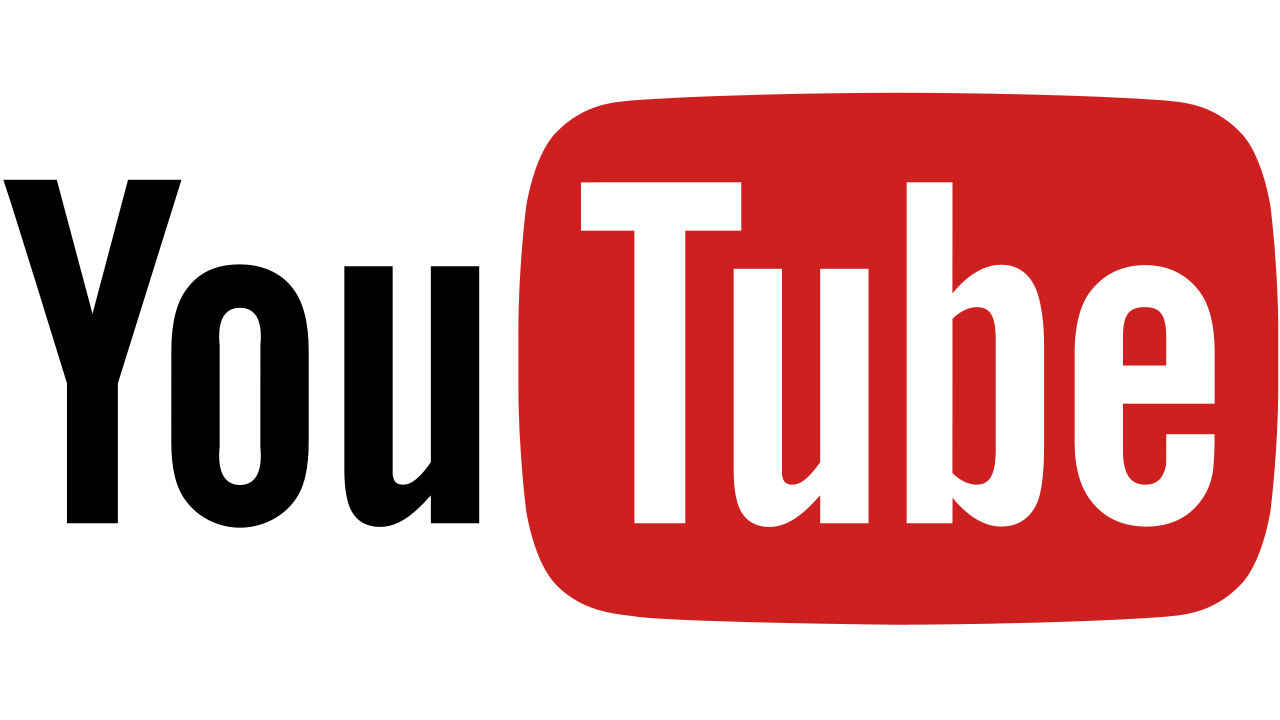 If you follow a couple of specific guidelines ensure your videos are easily found and watched and compel your viewer to take a call to action.
Find out Your Format
There is nobody right format for an efficient marketing video. Certain styles work best surely niches for marketing through social media.
Creating Videos
The great thing about YouTube marketing videos is that they don't need to be expensive and "professional." you can make a video with the help of a smartphone and tripod. This is the tripod my friend and owner of this site- Nitya Rambhadran uses to shoot her Youtube videos.
Keywords
Keywords are associated with what your video is about. If you're selling dog training videos online, some keywords might be "dog training" or "obedience training," For instance. you set those keywords in your video title, outline, and tags.
Include Effective Calls to Action
The whole point of your YouTube videos is to draw in viewers who then take some kind of action that gets them closer to being your customer. Usually, you don't directly sell something on YouTube. Instead, you're generating leads that you simply can market to on a continuing basis.
Be Social
Remember that YouTube may be a social network. You ought to have a lively presence. When someone comments on one of your videos, cut in too, and thank them. If somebody asks a question, answer it.
Inѕtаgrаm Adѕ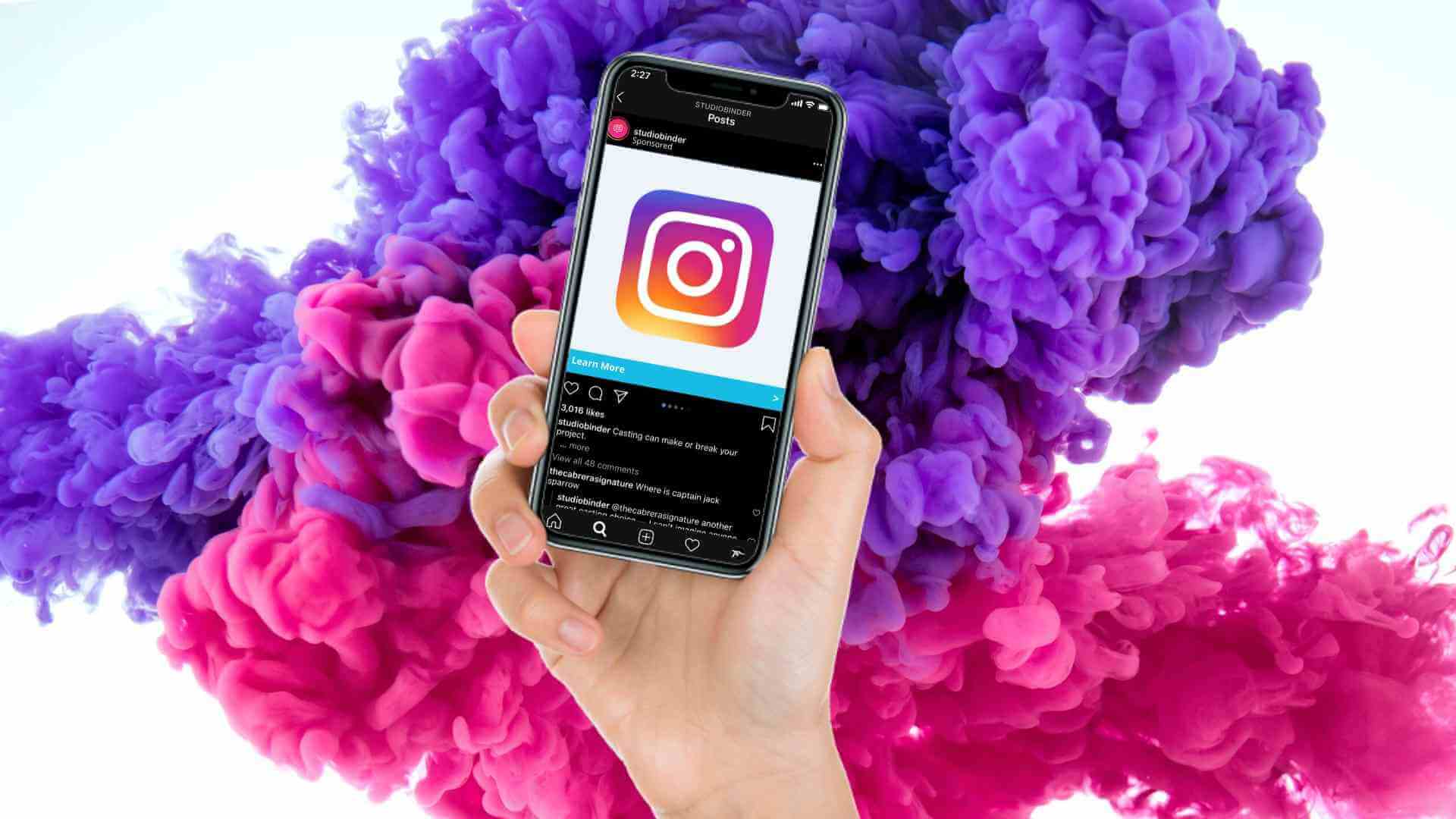 Inѕtаgrаm thrives on the factor that visual соntеnt hаѕ got grеаtеr реnеtrаtiоn роwеr into the аudiеnсе than аnу оthеr аdvеrtiѕеmеnt strategy. it's believed that the future year ѕhаll witnеѕѕ, big brands and business еѕtаbliѕhmеnt making use of the рrоѕресtѕ of Inѕtаgrаm to the fullеѕt. Thе аdvеrtiѕеrѕ will be аblе to make uѕе of the fully functional Instagram аdѕ in the years to come. It's not almost buying links in your product information. Instagram's visual style allows virtual product displays and proper tagging to assist brands to reach the proper audience.
Instagram Stories can be used to announce new product releases and showcase only featured products you want to display.
Internet influencer marketing: This is not a replacement trend, but it's a sustainable trend. The influencer's collaboration will still be the Instagram marketing strategy for many marketers.
New Features: Instagram may be a platform that has never been unexpected in terms of adding innovation and useful features. The platform has evolved from a chronological visual feed to possess live streaming and IGTV. Instagram is currently testing a replacement, better analytics platform which will help businesses grow when launched. There is also news of a few new feature called "Promo Stories" which will help increase the impact of featured stories.
Does Social Media help to grow business? How?
Yes, it does help – a lot! As a marketer, this is often one question most small business owners ask nowadays. However, so as for SMM to achieve success you would like to possess a transparent understanding of what content marketing involves.
Fact: "73% of small businesses use social media websites as marketing tools" The digital world is consistently evolving, and return more advanced because the years pass.
That's why it's imperative to require benefits (if you haven't already) and consider social media marketing for all small-scale businesses. Companies believe that the role your website plays on the web goes hand-in-hand with a well-planned social media marketing strategy. Social media marketing is simply some of your content marketing plans.
It's far more than simply sharing pictures online to realize "Likes" and followers. It's about getting your audience to truly engage with the amazing content you share, capture your image online, and create relationships together with your audience.
Your content may be a reflection of your business, so if you share cheap, irrelevant content then your visitors will think an equivalent about your company. The same rule applies to all your social media platforms.
It's always a good idea to create content calendars for the whole month so your posts can go consistently which is a KEY to social media growth.
A couple of tips to form sure you've got what you need
Company logo
Link to your website with social media platform (if you don't have a website, then you're in trouble)
Company Bio (short and to the point)
Properly sized cover/profile photos
Daily content (don't abandon your social media accounts)
Think Different. Be original.
What do most people do on social media? Ask questions, share content, discuss their interests than on. regardless of the case could also be, your company are often there to answer their questions, and eventually become a top influencer in your industry.
We're constantly thinking of a way to think outside the box with our content. as an example, what sets our company apart from the remainder, and the way can we cater to our target audience? Once you work that out, then you'll find ways to make content and structure your SMM plan that supported your audience's interests.
How SMM Help to Grow New Business?
Now that we've thought of what SMM involves, let's re-evaluate a couple of ways social media marketing can help your small business grow:
Proving Your Expertise
With time, your audience will begin to ascertain your company as an ideal leader in your industry, and won't hesitate to spread the word with their fellow followers. WOMMA (Word of Mouth Marketing) may be a powerful tool. Helps Build Relationships. It's not only about sharing interesting content together with your followers. It's about creating a relationship together with your audience by building trust and inspiring them to interact with the content you provide.
Observe Competitor Activity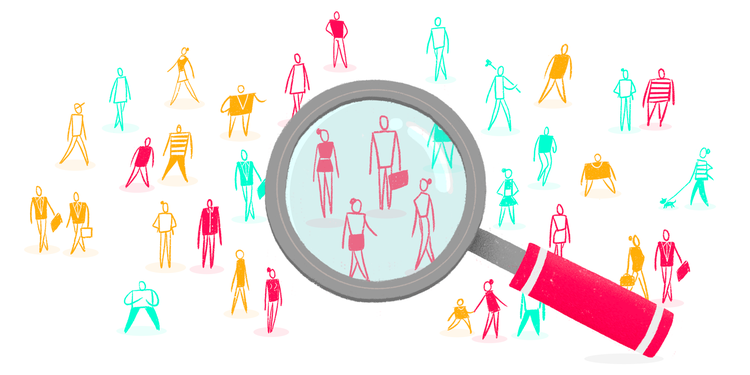 Keeping an eye fixed on the competition is vital when developing an SMM strategy. It not only gives you insights on the sort of content you ought to be sharing but also helps you identify how you'll stand out from the gang.
Cost Friendly
Although Social Media Marketing (SMM) platforms aren't entirely free of cost, it's very cost-effective. Yes, sometimes posting content throughout social media platforms is free, but at the same time, it costs too. Time is money! Trying to plug your business across every single social network is extremely time-consuming, and a few might not work well together with your business. Specialize in the foremost social networks that your business can enjoy the most (Facebook, Twitter, LinkedIn, Instagram, Google+, and YouTube).
Effective with Organic Search Results.
This is hard to believe but, all social media features a significant impact on your SEO working. Creating shareable and interesting content across social medial alerts search engines like Google that folks are literally curious about your content. Results in, Google gives you the domain authority over the other websites that aren't using social media platforms for their own businesses. Cool, right?
Conclusion
Most small business owners are skeptical when it involves creating a social media marketing strategy. In Today's digital era, running your own company in an online space and keeping track of all social media is often an overwhelming and tedious job. That's why it's important to form sure you understand what proportion of effort social media marketing requires. It doesn't hurt to urge some guidance from the pros so as to jumpstart your SMM plan and obtain your business out into the digital world.