Relationships are the most important part of our lives, or we can say that relationships are life. We have been confined to our homes ever since the COVID-19 pandemic has hit the world. Though we have been away from our extended families and friends, we are still connected through calls/messages. The pandemic has reshaped our official and personal relationships in unprecedented ways.
The effects of COVID on relationships can be clearly seen. We were able to give enough time to our families. Otherwise, we used to neglect them unknowingly in lieu of our work pressure or tiring working hours. This indeed shows that It has brought us closer.
We also have to maintain a physical distance from people who are far away. The pandemic has affected relationships both positively and negatively. In this article, we will read about the effects of the COVID-19 pandemic on relationships.
The Transformation
The COVID-19 pandemic has been transforming human relationships ever since it emerged. We have been witnessing a different set of relationships becoming all the more different. A few relationships have become stronger while some other relationships have become toxic. Effects of COVID on relationships have taught us lessons in both positive and negative means.
We can see that many people have started to cherish their relationships; may it be with their parents, partners, or other loved ones. On the other hand, there have been cases of violent relationships, i.e. domestic violence was at its peak during the initial days of the lockdown.
The drunkard husbands used to beat their wives which led to an abusive or toxic relationship. The newlywed couples had time to cherish their relationships and get to know their partners and families closely. The effects of pandemics on relationships had a positive impact on newlyweds.
Witnessing 2 Types Of People In The Pandemic Era.
COVID-19 and relationships have been playing seesaw since 2020. We have seen people helping their relatives in these times. Also, there are people who walked away due to the virus. Our relatives are far away from us physically and connected emotionally. On getting news that a relative has contracted the virus, people started moving away. But, there are many angels who decided to stand with their relatives in those days and helped them emotionally to win the battle against it.
I have seen my family standing together in toughest of the times. When some of my relatives got COVID positive, we all stood by their side and supported them mentally & emotionally. Being a part of such a lovely family is indeed a blessing. We all need to understand the importance of standing together. Don't hate the people who have contracted the virus. They are not untouchables, they are just going through a bad phase.
Ever since the pandemic started last year, besides health and mental health problems, there have been instances of many couples feeling overwhelmed. This has indeed led to several emotional, physical, and mental health issues. The pandemic has affected relationships in both positive and negative ways.
Many people have walked away from their respective relationships, while some realized the actual worth of it and decided to stay. We have also seen two-faced people. May it is in their extended families or friends, people have shown their true colors. Some walked out of our lives in lieu of the pandemic, while some stayed and proved their loyalty.
Effects of COVID-19 Pandemic on Relationships
The effects of pandemics on relationships have hit us hard and we are still dealing with it. The Coronavirus pandemic has landed humanity in a pool of risk and we are all stuck at home. The end of Covid-19 is uncertain & unknown, we have to continue sitting at home. With this, many people have been suffering from depression, anxiety, obscurity, stress, etc. Apart from taking necessary precautions, we were trying to be as close to our friends & extend our families as possible.
Earlier we used to roam around, meet them, and take care of them. But, since the pandemic came in, we had to change our lifestyles & became more passive. These sudden changes have caused many mental health issues. Earlier, we used to enjoy sitting at home with family members. But slowly, this practice made us feel monotonous and anxious.
We all have been facing physical and psychological problems such as:
Insomnia
Hypersomnia
Depression
Over-eating
Family conflicts
Weakening of the immune system
Individual And Domestic Problems
The Covid-19 pandemic has made our lives much more challenging, anxious, and difficult. It has affected employee-employer relationships, family relationships, friendships, couple bonding, etc. Some people have called their marriages/relationships off while some have come closer even after being separated.
Some ladies have been facing issues like domestic violence, verbal/mental abuse, unwanted pregnancies, etc. Unwanted pregnancies are also leading to an increased population, poverty, and misery. Cutting off such problems to an end is essential in order to save relationships.
Dysfunctional Family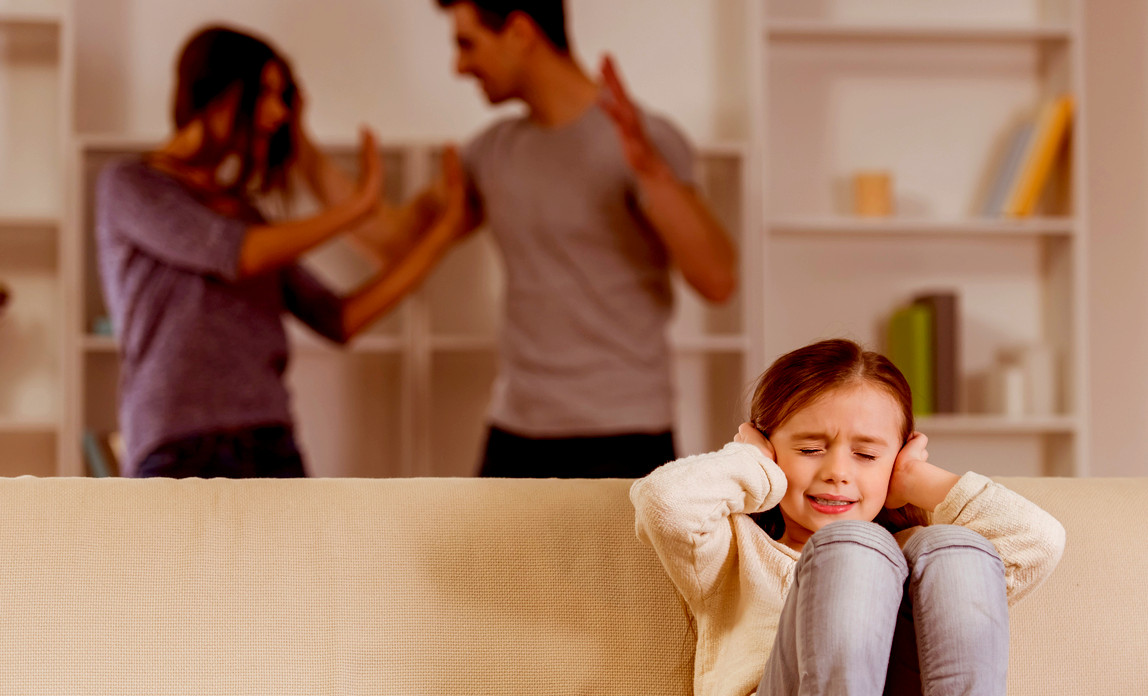 A dysfunctional family is a household with high conflict and broken communication or support systems. All family members could be affected differently in such families. Children could feel lethargic or may exhibit some psychological effects. This could be due to the conflicts in the family. We can identify families as dysfunctional families in several ways including:
Aggression/Violence: This conflict in a family leads to both emotional as well as physical deterioration. This leads to verbal or physical abuse from family members. Such an environment could be harmful to children and elderly people as they might feel unsafe.
Addiction: Some family members might get addicted and may conceive bad habits. Some people could get addicted to alcohol, and smoking, some might become insomniacs or some could simply behave abnormally due to anxiety. Dealing with a family member who happens to battle addiction could be extremely difficult. They would require professional help for this. This might affect not only the family members but also the neighbors.
Neglection: While we are away from our friends and extended families, we have started feeling detached. Without expressing love/affection physically or face to face, a family/extended family can be considered dysfunctional. This further leads to a lack of affection.
Some Suggestions
This too shall pass! Remember this!
It's important to be kind, merciful, patient, optimistic, and empathetic. It's true that we are strained and anxious, but we do not hold a right to harm someone physically or psychologically.
All of us could feel strained, anxious, angry, or depressed; but these emotions are absolutely controllable. All we have to do is learn how to control our feelings/expressions.
Respect everybody's thoughts, privacy, habits, likes/dislikes, etc. If someone needs to talk, just listen to them without being judgemental.
While working from home, we have to stick to our routines, of course. But, at the same time, it's important to understand that mental health is also important.
To control the mental health issues, one should take up a new hobby or make a slight change in the routine without affecting the work/sleep pattern.
Spending time with family has become a motto for people. While all family members are together at home, this leads to the strengthening of the family bonds.
It is also important to take care of the extended family. Keeping a check on their health via video or phone calls is equally important.
However, spending the entire 24 hours with family is also not advisable. Being in a personal space is the most important thing.
Social media detox can also be a point of help for an anxious person. Too much news consumption is not at all correct. Also, sticking to the internet all the time can lead to technology addiction.
Adults should remember that if they assault family members, children learn the same. They might start imitating them in the future. So, it is important to control the anger or other reactions and discuss sensitive issues in a secluded room away from the children.
Final Thoughts On Effects Of COVID-19 Pandemic On Relationships
This pandemic and these times are tough for everybody. People have lost their loved ones and some are still fighting for survival. The outbreak has badly affected the whole world and there's no way to escape it. But, we can at least control ourselves and the people around us. We got to learn to deal with the effects of COVID on relationships and our lives. The pandemic emerged unexpectedly and soon it became Pandora's box spreading a lot of negativity in humanity.
But, as they say, "The show must go on!". In order to survive it, we have to take control of our lives and cope with mental health issues. The pandemic is going to ease with medical interventions. After all, all the frontline healthcare workers are working day and night to protect us from these pandemic waves. Understand that we have to get affected by these effects of the COVID-19 pandemic on relationships. We have to stay strong instead.
Love And Coronavirus; Keeping Close, At A Distance!