Things have started moving and life is slowly returning to normalcy after the Covid wave. But still, people are anxious about their jobs, travel, the well-being of family members, and financial troubles among others. This has affected the overall health of many. Especially, mental health during Covid-19 has been a point of concern for many.
We have all experienced the negative effects of covid-19 over the past 2 years. The COVID-19 pandemic has impacted and affected our lives majorly. All of us are feeling stressed, overwhelmed, and anxious. The pandemic is building strong negative emotions in adults and children. There are many challenges during pandemic and everyone is trying to cope mental health and its challenges in their own way.
Many people still prefer Staying indoors and maintaining social distance. On one hand, these practices are necessary to reduce the spread of Coronavirus/COVID-19, but they are making us feel trapped and lonely at the same time. Many people are suffering from depression and are facing an increased level of stress and anxiety. Learning to cope up with stress would indeed make us more resilient, healthy, and happy. This way, we'll also be able to make our loved ones happy.
Understanding The Stress/Anxiety
Stress and coping with mood swings and other anxiety-related things isn't easy. This is indeed a frightening time for all of us. For more than two years, we have been fighting this virus. Some people have successfully recovered while some have lost their lives to this virus. Many of us are in containment zones, i.e. the areas where the COVID-19 is spreading like hell, and the number of cases is rising like anything.
Mental health during covid-19 has affected large numbers of people. We are constantly bracing for what else may come next. While watching the news or headlines, we often wonder, "For God's sake, when is this going to end?" the uncertainty surrounding COVID-19 is the hardest thing for many of us. Now, this is what we call Pandemic Stress/Pandemic Anxiety.
People are getting contracted to this virus even after sitting at home. Challenges during pandemic don't seem to end as we still do not have an idea about how and when we'll be impacted, how long this is going to last, or how worst it might get.
Surviving And Fighting Through COVID-19: A Traumatic Event
We all are experiencing anxiety issues and various types of stress issues in our daily lives. Someone is worried about the job, someone has to look after the family, while someone else is just stressed due to a toxic relationship.
This was true even before the pandemic. The negative effects of covid 19 are worsening the stress and coping mechanisms of an individual. There could be multiple layers of stress and these could affect one's mental health. These contain the following elements:
Personal stress: a feeling of disconnection, isolation, and fear of falling sick during the pandemic.
Familial stress stressed caused while maintaining a balance between family members, work, and household chores.
Cultural stress is caused by a thought over the changes occurring in local community.
Financial stress: happens due to fear of income loss or a fear of being laid off from the job.
Cumulative stress develops with the intake of news as well as the media consumption.
Coping With Stress During The COVID-19 Pandemic
It is natural to feel anxious, stressed, sad, or depressed during a pandemic. It's quite understandable that one feels scared and worried about their loved ones. But, these are controllable, of course! Stress can cause the following:
Fear, anxiousness, anger, sadness,
Mood Swings
Changes in Appetite
Insomnia or Hypersomnia
Severe headaches, body pains, diarrhea, etc.
Deteriorating mental health conditions
Increase use of alcohol or cigarettes
Below are ways that can help in Coping With Stress During the COVID-19 Pandemic:
Stay Connected: Not Physically, But Emotionally!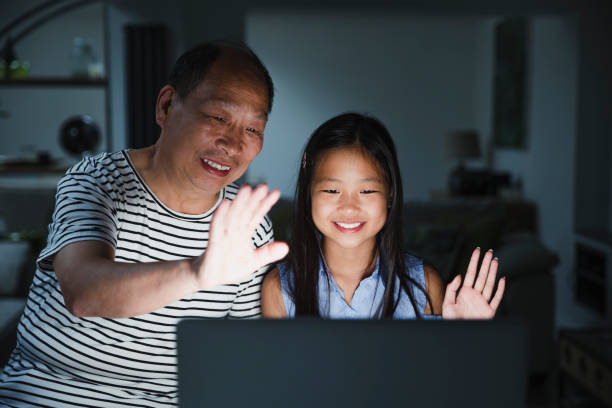 One of the best ways to reduce mental health during covid-19 is to stay connected. Relationships are the most important part of our lives. Human beings are nothing without relationships. We have to make sure that we don't allow our relationships to flounder in the pandemic era. While we all are busy working from home, it is important to keep a check on relationships too.
Making time for virtual gatherings & happy hours with friends, colleagues, and relatives can keep everybody happy. During these tough times, it is essential to stay connected with our loved ones. Being in complete isolation without meeting people can lead to depression or stress. Reaching out to our close ones via video calls and messages can eliminate stress to a good extent.
Those who are living alone in these times need us! I have seen people living alone and getting depressed. So, we should not let that happen and be with them emotionally. We can also try and educate them to cope mental health in a better way.
Maintain A Healthy Diet
Staying at home the whole day makes us eat junk food at odd hours. This disturbs our metabolism and may lead to an upset stomach. Hence, we should avoid such eating habits by identifying trigger factors and thus keeping away from the urge. Instead of munching around with chips or other junk items, we should rather keep healthy snacks around.
These could be fruits, salad, nuts, or sprouts. This also helps to keep the blood sugar levels controlled and also regulates our mood and emotions. After all, good nutrition keeps our immune system way more healthy.
Help Others – It Feels Good, Always!
When you help others, it feels like you are on the 7th sky. One thing that we can do is to help people around us. Let's say we are stepping out of our house to buy essentials, we take something along and give it to our neighbors. This gives us a sense of satisfaction and we feel calm. At times as tough as these, it's easy to stay engaged in our own concerns.
But as a quote says, "We're standing far apart now so we can embrace each other later." It's difficult, but trust me, just give it a try! This not only makes a difference to the community, but it also heals our mental health & well-being. Sending some essentials online could also prove to be a good help. Apart from being isolated and maintaining social distance, there are plenty of kind deeds that we can do to help others.
Stay Entertained
Another way of coping with stress during the COVID-19 pandemic is to stay entertained. Once you are done with work, just binge-watch your favorite shows. Watching a movie in your regional language/mother-tongue is another wonderful idea of staying positive.
This practice also prevents us from Overthinking and our mind stays fresh all the time. Apart from this, spending some time doing gardening, or cooking is also a good idea. One can even pick a multiplayer game that allows play games with friends on video conferencing.
Take Proper Rest
Stress and anxiety can also be caused by insomnia. when you are unable to sleep, you tend to get stressed which further leads to a disturbed schedule. Stop yourself from doing things that make it difficult to sleep.
The sleeping pattern can be disturbed by the evolving news & an overload of information. Not getting adequate sleep leads to a disturbance in daily chores and work patterns too. One should avoid the intake of caffeine during nighttime. Planning for the next day can also help alleviate stress.
Do Regular Exercise
Staying fit is another important aspect! One can exercise at home because there are no gyms open these days. Walking, jogging, running, or simply climbing stairs could prove to be adequate exercise. Playing badminton with your sibling can also help burn calories.
Exercising releases endorphins that play a vital role in elevating and refreshing the mood. Meditation and Yoga can also help to stay fit and it calms your mind down. This is an extraordinarily tough time, many stress management activities might fail but we have to fight with it.
Take A Break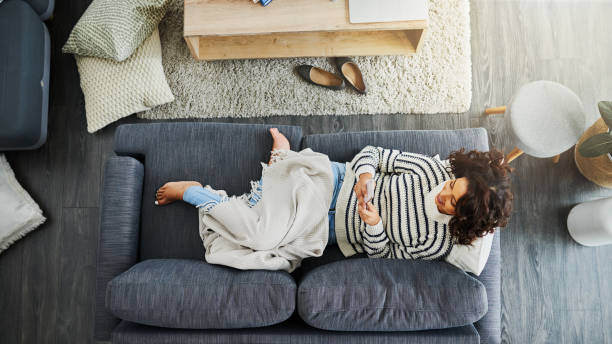 The constant negative updates or news of mishappenings could lead to a lot of trouble and could be difficult to handle. At some point, we need to decide the amount of news that we are willing to expose.
Every day watching the news of people dying or suffering from this illness makes you feel even more helpless. Try to disconnect yourself from such updates, both physically and mentally. Instead of this, solve crosswords, play with puzzles, read a motivational book, cook something, or just clean your house.
Final Thoughts On Coping With Stress During The COVID-19 Pandemic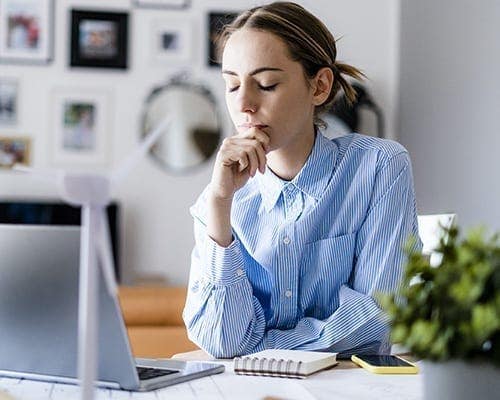 The above-mentioned simple steps would definitely help bring a sense of normalcy to your lives and help you cope with this deadly environment. Believe me, implementing those tips in your lives would make you feel much more relieved. If you are still unable to cope with stress, reach out to a Psychologist virtually. There is no shame in reaching out for help. Its okay not to be okay! Call for help if you need the same.
Give Your Stress Wings And Let It Fly Away!

Terri Guillemets