If you're reading this blog, I am sure you want to know the characteristics of a mentally strong person and use them in your life.
We all have trigger points/saturation points in our lives where our mental toughness and well-being are tested. There could be many reasons for it. It might be a toxic friend or relationship, a colleague playing dirty politics, a dead-end job, a disturbing phase of life, etc.
Whatever the challenge may be, one has to stay strong. Sometimes, changing the perspective works in a positive way. You never know which action changes your life. It is good to see things through a brand new lens and decide if you want to move through it smoothly & successfully.
It sounds easy, but it's not. We all want a good life, supportive friends, successful jobs, and heart-warming relationships. It's impressive and fascinating to see how mentally tough people set themselves apart from the crowd. Some people see impenetrable barriers.
They think that those cannot be overcome, while mentally strong person see challenges as an opportunity for himself.
Theoretically, our life experiences make us stronger and better with time. Being optimistic, staying positive, having control over one's own life, etc. are some signs of a mentally strong person.
Strong minds suffer without complaining; Weak minds complain without suffering!

Lettie Cowman
Do you feel that people take advantage of you because you like helping others and can't say "No"? But this leaves you with lots of stress, tiredness, irritability and no time for yourself.
If you want to stop this along with many other habits that hold you back, then read our ebook- Toxic people: Learn to identify & handle them & rediscover yourself. Click on the link below to buy the ebook.
https://revampmind.com/shop/ (For India Purchase)
https://payhip.com/b/1MTnL (For Worldwide Purchase)
Let us now discuss some characteristics of a mentally strong person.
They Are Emotionally Strong & Intelligent
Emotional intelligence is considered to be the cornerstone of one's mental toughness. You have to understand the negative emotions and their impact; and to tolerate & deal with those emotions. Testing one's mental strength and toughness is known as the Emotional Quotient (EQ).
Unlike IQ, which remains fixed, EQ is a flexible thing that can be improved with time, effort, and understanding. Unfortunately, EQ skills are much lesser in supply. Only people with strong mental health are blessed with an Emotional Quotient (EQ).
They Are Confident
One of the biggest habits of mentally strong people is that they stay confident and believe in themselves. Such people are likely to get more successful than the ones who rely on others. A study at the University of Melbourne proved that confident people get better opportunities, higher salaries, get promoted faster than others do. Such people are a true inspiration for others who get depressed over things and lose confidence in themselves.
They Know How To Say "NO"
Saying NO is important when it comes to a comfort zone. There are people who can do anything but say No. Researches show that the more difficulty people face in saying no, the more likely they experience stress, anxiety, and depression.
Mentally strong person knows that saying no is healthy & important. They have self-esteem and they make their nos clear. When they think that it's time to say no, they do not use phrases like "It's difficult for me to do this" or "I doubt it if I can do this". They say no with confidence because they know the pros and cons of the same.
They Do Not Cry Over Their Mistakes
We all commit mistakes, but there is no point in cribbing over it. Mentally strong people have a habit of learning from the mistakes and moving on. A sense of personal efficacy is created when we learn to move on from their mistakes, which produces positive emotions and improves our performance.
Mentally tough people stay distant from their mistakes without forgetting them. By keeping mistakes at a safe distance, they are handy enough to take care of everything. They adapt and adjust themselves wisely for future success.
Rather than cribbing around, mentally strong people prefer to focus on learning from their mistakes. They are responsible enough and they choose to move forward in a productive manner.
They Forgive Without Waiting For An Apology
Another habits of mentally strong people is that they believe that life becomes smoother if we learn to let go. Such people do not keep any grudges against anybody and forgive even those who never apologized for their mistakes. Grudges attract negative emotions and give a flash of events from the past.
This ultimately ruins the present happiness. Hatred and anger are emotional parasites, they destroy all the joy in life. Such emotions also create a negative impact on the body. Holding on to stress can lead to devastating consequences (physically as well as mentally).
They Stay Positive All The Time
It is quite easy to think that the world is headed downhill fast. This might be the scene with people who think that life has nothing good to do. Mentally tough people keep themselves positive enough to worry about such negative things. They don't get caught up in things that are out of their control. Instead of getting tensed about the situations, they keep themselves positive and motivated.
They Celebrate The Success of Others
Mentally tough people know how to celebrate the success of others and stay happy about it. They know that everyone's success story matters; hence they are cheerful enough to celebrate and stay happy in other's success. The success of others never makes them feel jealous because they know the importance of it. On the contrary, they take these things positively and enjoy every moment of it.
They Are Always Ready To Learn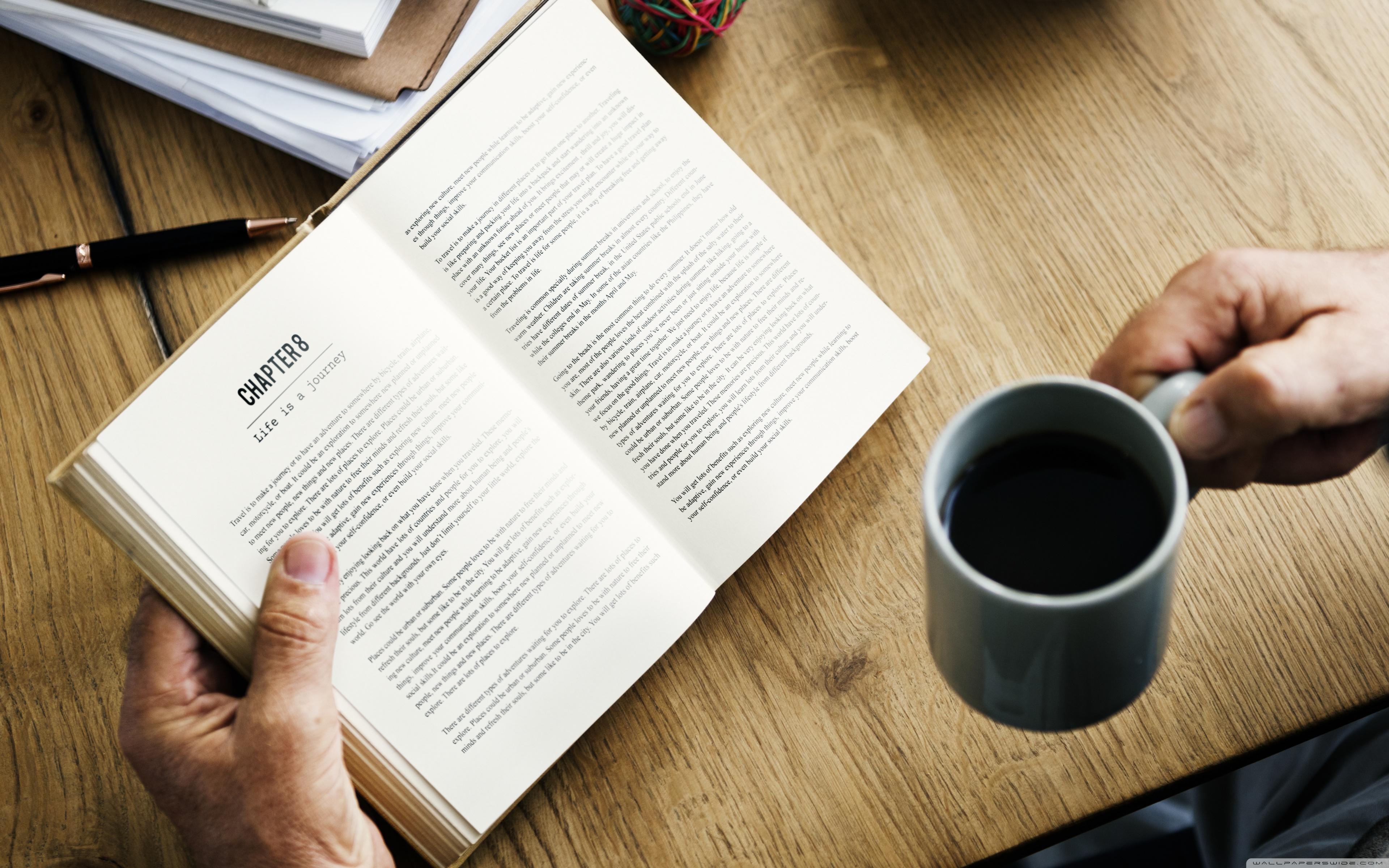 As they say, there is no age to learn or get educated. One more amazing signs of Mentally strong person is that he/she never say no to learning. A new day, a new experience, or a new person is just an opportunity to learn something new from someone. They keep on reading books, watching news and knowledgeable programs, etc.
This way, they stay productive and keep on increasing their knowledge about life and the world. No matter what life comes with, people with strong mental health are always eager to learn new things.
They Get Enough Sleep
Getting proper 8-hour sleep is really essential to maintain mental health. When we sleep, our brain removes all the toxic proteins. Also, our skin is in healing mode while we sleep. If we don't get enough sleep, the toxic proteins remain in our brain cells and they don't get removed.
Mentally strong people know that their concentration, self-control, focus, and memory are all linked with a healthy sleeping pattern. Hence, they take very good care of their brain and body by taking an adequate amount of sleep.
They See Difficulties As Opportunities
This is one of the strong signs of mentally strong person. Every obstacle, problem, or barrier that comes our way is just another opportunity to grow and get better. We often get irritated by constant or regular difficulties, but mentally strong people accept challenges with open arms and improve themselves.
Failure is not the end of the road for them, but the beginning. They believe that the path on which they're walking will lead to success for sure. Hence, they believe in themselves and make new opportunities out of the toughest situations.
They Practice Gratitude
Gratitude is bliss. Counting blessings rather than the burdens help mentally strong people to keep a proper perspective towards life. They celebrate even the smallest moment and are always grateful for what they have.
Such people never lag behind when it comes to showing gratitude or thanking somebody. they know how important is it, and hence, they practice it as and when required. So, start this wonderful habit of writing 10 things that make you happy every day.
They Set Goals For Themselves
This point is a must in the habits of mentally strong people. They believe in setting goals. Goals develop your mental strenght. Those who fall apart are the ones who fail to set a proper goal for themselves. People with a strong mindset give themselves with a purpose for each day. Knowing a dedicated direction to move ahead makes it easier for them to accomplish even the toughest goals.
Determination, eagerness, persistence, and motivation helps them shape themselves into a mentally strong person. They stay focused on their goal and don't care about the toxic environment. They know what they want out of life. Hence, they know how to jump off an obstacle and keep moving.
Conclusion
Mentally strong people don't try to control their worlds. They laugh at themselves, they don't crib, they set goals, express gratitude, and do many positive activities. They're not lucky that they only experience good. It's just that they know how to deal with negative elements. They just have a positive vision for life. Such people can handle anything life throws at them with enthusiastic zeal. To get mentally strong, one needs self-care, self-control, proper well-being, gratitude, meditation, positivity, etc.