Are you settling with a single career for a longer period of time? Are you in a dilemma of whether you can still change your career path? Frankly, going through this situation is not easy. It's nightmarish, sucking up your energy with sleepless nights.
At a point in time, your current job might not seem as exciting as it used to be. We are in a century where things change rapidly and so be your career. Some people get emotionally attached to their work and work hard for career growth. But sometimes, a career switch is what is needed.
I wanted more out of my professional goals hence I had a shift in my career from Digital Marketing (as I wasn't very happy there) to IT a few months back. It was a tough one, working on my career development plan by sending out resumes, building connections, preparing cover letters, upskilling, responding to job alerts, preparing for interviews, and asking for referrals. I tried to focus on transferable skills like communication, training, adaptability, etc.
Doing that, I made sure I spent at least 2-3 hours per day in upskilling and 7-10 hours per week in networking. I made the cut- had the fruit for my hard work.
Here are some tasks that can help you push through that difficulty and change a career path with better Career opportunities.
Field of Work:
The 1 st step in changing your career path is to understand which direction you want to move into. Prioritize the field you want to move into. It may be IT, Software, Marketing, Project Management, etc. List down all the possible tools/languages that are popular in the field you want to move into. Research about the companies that are using these technologies/tools.
Having a list is always important, it gives you a quick glance at all the possible outcomes. Do not underestimate the importance of career counseling, going for Career Counselling can be instrumental to the right career path.
Also Read: Work From Home Job Options During Lockdown
How to skill up?
Next up, try to find suitable material/information to skill up, it might be books, courses-free or paid product documentation. These would help you to enhance your skills and be a better person professionally.
Networking:
Networking plays an important role in career development. Right contacts help to push your career growth to the next level, and LinkedIn is the right place. Reach to as many people as possible in that domain, take suggestions, understand the market through their viewpoint and gather information about how the typical interview questions, what kind of roles are the main focus, and the pay scale.
Watch our Youtube video: 4 Highest Paying Jobs in India For 2021 & Future
How much time do I have?
One more aspect that you need to understand when planning for a career path change is the time. You may have goal for the future, you may be working or not working, in both scenarios you need to take out time in building your skills which includes working on the tools, understanding best practices, and their applications.
If it's coding, try some mini-project. Code.org, GitHub, codepen is a great places to start off with. Let me put the reality, it might take around 3-6 months to hone something.
Also Read: Career Change at 35: Is it too late?
Sticking to Basics
Linkedin is a great place to achieve your professional goals. Search for jobs on LinkedIn. Search for the role and reach out to people and ask for referrals. Reach out to people who you think might be your future colleagues or managers. You can expand your search in Naukri, Indeed, and other job boards too.
Spilling The Beans
You have your tech skills in place, more or less, but what about skills you actually bring to the plate, which personify you, which make you stand out. These are nothing but transferable skills such as teamwork, time management, communication skills, problem-solving, training, and adaptability. They just don't dress up your resume well, they might help you land your job too.
Also Read: Rate of Unemployment During Lockdown (COVID-19) in India & Career Tips | RevampMind
Conclusion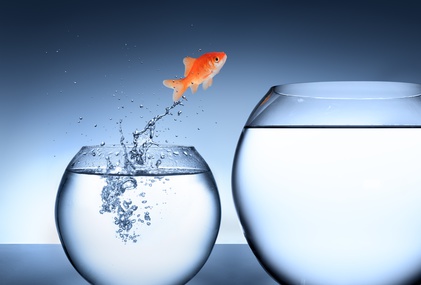 Career path change might be time taking, tiring, and you might just feel to give up, but stop there, take a deep breath, relax, take a short nap, eat well, and get back to where you left. Things will work if you believe it! You can be the next person to have that carer shift.
Last but not the least
Reuse plastic, not your resume- prepare a customized resume as per the job requirement.
When applying via LinkedIn, easy apply, make the resume has standard fonts, no bullets, and lines to make it ATS Compliant.
See that you prepare for questions on transferable skills.
Reach out to your network and build connections with HRs and others. Do not shy away from asking to refer you.
Keep your LinkedIn profile updated, picture, profile, headline, turn on the option to show recruiters that you are looking for a job.
Things will work if you believe it! Go get your next dream job