The year 2020 gave us much shocking news. Coronavirus continued to kill people around the globe. It has been affecting and killing lakhs of people all over the world. In the month of April this year, we received 2 heartbreaking news on 2 consecutive days. The demise of 2 legendary and versatile Bollywood actors left the world in shock. Iconic actors Irrfan Khan and Rishi Kapoor left for their heavenly abode. Both the actors were fighting Cancer and lost the battle against the disease.
It is not the length of life, but the depth of life!

Ralph Weldo Emerson
We have dedicated a video to these legends on our YouTube Channel (Revamp Mind)
Let's read a bit about the 2 legends.
RISHI RAJ KAPOOR (SEPTEMBER 4, 1952 – APRIL 30, 2020)
Rishi Kapoor left us in tears on April 30, 2020. He was an Indian origin Actor, Director, and Producer. Kapoor was very well-known for his work in Bollywood and Hollywood. He had won the National Film Award for his debut as a Child Artist for the film Mera Naam Joker (1970).
A statement from Neetu Kapoor had stated that Rishi Ji always remained 'jovial' and 'kept the doctors entertained'. She also stated that Rishi Kapoor was famously fond of life and he would like to be remembered with a smile and not with tears.
NEETU KAPOOR'S INSTAGRAM POST
On the day of his demise, Neetu Kapoor wrote a post on Instagram paying a tribute to her beloved husband. She wrote:
"Our dear Rishi Kapoor passed away peacefully at 8:45 AM IST in hospital today after a 2-year battle with Leukemia. The doctors and medical staff at the hospital said he kept them entertained till the last.

He remained jovial and determined to live to the fullest right through 2 years of treatment across 2 continents. Family, friends, food, and films remained his focus and everyone who met him during this time was amazed at how he did not let his illness get the better of him.

He was grateful to the love of his fans that poured in from the World over. In his passing, they would all understand that he would like to be remembered with a smile and not with tears.

In this hour of personal loss, we also recognize the world is through a very difficult and troubled time. There are numerous restrictions around movement and gathering in public. We like to request all his fans, well-wishers and friends of the family to please respect the laws that are in force.

He would not have it any other way."

COURTESY: NEETU KAPOOR'S INSTAGRAM
Amitabh Bachchan aka Big B confirmed this heartbreaking news through his Twitter account. He wrote:
T 3517 – He's GONE .. ! Rishi Kapoor .. gone .. just passed away .. I am destroyed !

Amitabh Bachchan's tweet
Also Read: Short Moral Stories in English – Mantra for Success | Revamp Mind
A GLIMPSE ABOUT RISHI JI
Rishi Ji had been suffering ever since he was diagnosed with Leukemia. He went to the US (New York) for his treatment and stayed there for 11 months. Bollywood stars including Shah Rukh Khan, Deepika Padukone, Alia Bhatt, etc. had visited him in the US.
Kapoor's final riots were performed in the Chandanwadi Crematorium of Mumbai.
Shri Rishi Raj Kapoor began his career as a child artist. He had appeared in a Shree 420 song named Pyar Hua Ikrar Hua.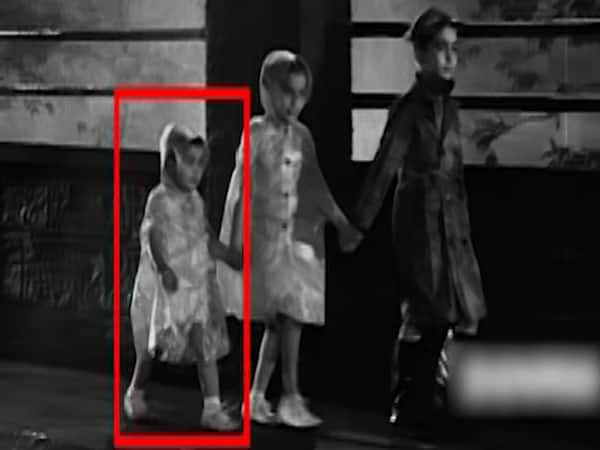 Also, he played the young version of his father in Mera Naam Joker. As an adult, his debut as a lead in Bobby was awarded the Filmfare Best Actor Award in1974. Rishi Kapoor eventually became the most romantic hero of his era. He did a number of iconic romantic films such as Khel Khel Mein, Rafoo Chakkar, Prem Granth and Karz. Mr Kapoor has always delivered his best performances throughout his career. Later, he did films like Agneepath (2012), 102 Not Out (2018), Mulk (2018) and a few mentioned above. His song 'Mai Shayar Toh Nahin'  is in people's heads and is being remembered to date.
2008 was the year when Mr. Kapoor was honored with the Filmfare Lifetime Achievement Award. Last seen in 2019 films, The Body and Jhootha Kahin Ka, Rishi JI was confirmed to be starred in a Bollywood adaptation of "The Intern" with Deepika Padukone. He was also shooting for the film "SharmaJI Namkeen" opposite Juhi Chawla. While the shoot was on, Rishi Ji lost his sister Ritu Nanda. When the director dropped a condolence message to Rishi Ji, he replied back and asked, "what is the call time for tomorrow?". He was so dedicated to his work that he did not mix his personal and professional life. Unfortunately, the shoot could not be completed due to the COVID-19 Lockdown. But, the producers Ritesh Sidhwani and Farhan Akhtar have now decided to get this film released in honor of the late actor.
You May Like: 5 Powerful Women Roles in OTT – Wendy Byrde, Alicia Florrick, Villan……
RISHI JI'S PERSONAL LIFE
Shri Rishi Raj Kapoor was born in Chembur, Bombay, to a well established Punjabi family to Raj Kapoor and Krishna Raj Kapoor. He was the grandson of legendary Prithviraj Kapoor and had 2 brothers, Randhir Kapoor and Rajiv Kapoor along with 2 sisters, the late Ritu Nanda and Rima Jain. The KAPOOR family has a legacy of its own as they have been ruling over Bollywood for more than 100 years.
In the year 1980, he married the love of his life, Neetu Singh (Neetu Kapoor). The couple has been blessed with 2 children; Ridhima Kapoor Sahni, who is a fashion designer, and Ranbir Kapoor, who is also a talented actor.
In the year 2017, he wrote his Autobiography along with Meena Iyer and named it Khullam Khulla: Rishi Kapoor Uncensored. He appeared on The Kapil Sharma Show to promote his book- Khullam Khulla.



SAHABZADE IRRFAN ALI KHAN (JANUARY 7, 1967 – APRIL 29, 2020)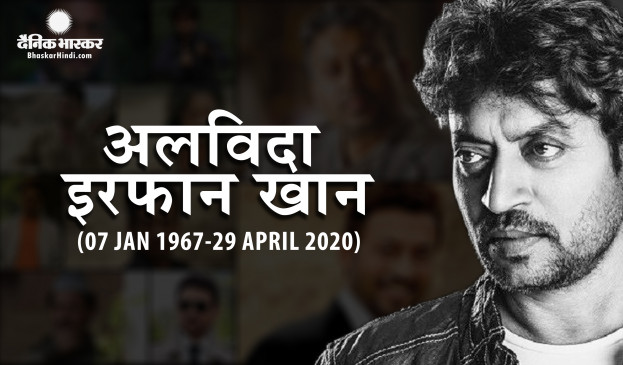 Irrfan Khan, a respectful and versatile actor, left for his heavenly abode at 54 on April 29, 2020. A day prior to his death, the actor was admitted to Kokilaben Dhirubhai Ambani Hospital. He had caught Colon Infection and was ailing ever since he got diagnosed with Neuroendocrine Tumor in 2018. On the afternoon of April 30, his last riots were performed.
Late Irrfan Khan is survived by his wife Sutapa Sikdar and 2 sons Babil Khan & Ayan Khan. He was an Indian National Award winner and a Cancer Warrior. He has proved to be an inspiration for all of us.
He put bollywood on an international road map. Irrfan khan movie list is incomplete with mentioning his best work in Maqbool (2003), Qarib qarib single (2017), The Namesake (2006), Jurassic World (2015), The Warrior (2001), The Lunchbox (2013), Piku (2015) and the list can go on and on.
KHAN'S EARLY LIFE
Irrfan Ali Khan was born to a Muslim family in the Khajuriya village (Tonk district), Rajasthan. His parents (Late Begum Khan and Jagirdar Khan) used to run a tire business in the village. He had an interest in cricket. At 23, he was selected for CK Nayudu Tournament.
But, he could not move ahead with it as he did not have sufficient funds. Irrfan Khan did his Master's from the National School of Drama (NSD), New Delhi in the year 1984. In his post-graduation, he met Sutapa Sikder and they both fell in love. They tied a knot in the year 1995.
The couple has 2 sons- Babil Khan and Ayan Khan. He changed his name's spelling from "Irfan" to "Irrfan" in 2012 and stated that he loved the sound of an extra "r" in his name.
Recommended To You: Inspirational Story – The Monk Who Sold His Ferrari | RevampMind
WORDS FROM IRRFAN'S WIFE
Irrfan Khan's wife had shared a few words after his demise. She stated:
"He was always focused. I remember when he would come home, he would head straight for the bedroom, sit on the floor, and read books. The rest of us would be hanging around gossiping. He demanded around 11 rewrites from me when he directed Banegi Apni Baat. Once he dragged me to a police station in Mumbai to understand the procedure,"

Sudipta's statement
In 2011, Khan was awarded Padma Shri (the highest Indian civilian honor).
Irrfan's beloved friend Anubhav Sinha took his Instagram account to spend down a heartfelt note for him. He wrote:
"Abhi toh tera time aaya tha…mere bhai! Abhi toh kitna kaam karta tu jo itihas mai likha jaata! Theek hai ja. Aaraam kar. Do saal bahut lada tu. Thak bhi gaya hoga."

Anubhav Sinha's Instagram post
One would definitely have tears when they read this note.
We wish for a better afterlife for the legends, Irrfan Khan and Rishi Kapoor.
There is no death, only a change of worlds!

Chief Seattle